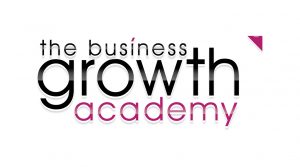 Via our partner business The Business Growth Academy, our dedicated client-facing business growth teams provided business development consultancy services to a range of businesses across the UK and further afield.
Through our consultancy solutions, we help business owners to unlock the hidden potential in their business. Of course, we help different clients to do this in different ways.
For our most ambitious clients who want to take their business to a whole new level, we have The Business DNA SystemTM.
This is a unique, tried-and-tested business growth system, which we have developed over the course of the last decade, reflecting on our experience helping hundreds of business owners. In essence, we work with ambitious clients to implement this full system into their business, powering them to achieve their goals quickly and effectively.
We hate to sound arrogant, but the effectiveness of the system was recognised in business development circles and our accountants who created the system were commissioned to write a book about the system.  The book, aptly entitled Business DNA, is available in both paperback and Kindle versions on Amazon and in good book stores.
However, if you are a client or prospective client and would like to know more, and crucially to see how the system can help your business, please contact us and we will be happy to send you a complimentary copy. In many ways, this is the best way for us to start a conversation about how to help you and your business.
A brief summary of the key 6 steps of the system are presented below.  Of course, some business owners need more help in one or more of the steps than others, but in order to achieve a business that is profitable, scalable and sustainable in the long-term, each of these ingredients needs to be in place.

Introducing The Business DNA System
Step 1: Your Road Map for Success
Where are you headed?  What goals do you have for your business?
What are you trying to achieve?
Do you have a realistic plan for turning these ambitions into actions?
We'll help you to determine exactly what you want to achieve (in terms of your business and life goals) and work with you to map out, step-by-step, exactly how to get you there.
This process will include exploiting new opportunities, overcoming core problems and implementing all of those great ideas you've had, but you didn't quite have the time or knowledge to put into action.
Because failing to plan is planning to fail, so we'll give you a no-nonsense, practical Road Map for Success that will tell you exactly what to do to achieve your goals in the fastest time possible.
Step 2: Turn On Your Marketing Tap
What's holding you back MOST in your business?
Is it a lack of (quality, profitable) new clients?
What difference would a constant flow of quality new enquiries and new customers make to your business?
We'll help you to turn on your marketing tap by sharing with you the lost secrets of successful marketing.
We'll show you a step-by-step formula for attracting enquiries from your ideal potential client.  We'll show you how to consistently sell to these ideal prospects at high-profit prices.
Once onboard, we'll show you how to create a steady stream of referrals from your satisfied customers.
And best of all, we'll show you how to achieve this without having to break the bank with expensive but ineffective marketing campaigns.
Step 3: Explosive Profits Formula
Despite the number of clients you attract, do you never seem to make as much money as you'd like?
Do you wonder where all your profit goes?  Do you sometimes wonder if you'll ever make any money from your own business?
Do you even seem to be earning less than you were when you were employed?!
If this sounds like you, don't worry – so many business owners feel this way.  But we can show you powerful strategies for maximising your profits from every customer and every customer.
We'll share with you the secrets of customer maximisation by making more profit from each customer, by getting customers to buy more, more often, at better prices and higher margins, and stay loyal for longer.
Step 4: Cash Flow Freedom
Do you always seem to be checking your bank balance, worried that you haven't got enough money to pay all the bills – AGAIN?
Does it feel like a never ending cycle?  Are some of your customers taking the biscuit with late payments, which has a huge knock-on effect across your whole business?
Do you sometimes worry how you'll pay the salaries this month?
Don't worry, it doesn't have to be this way.  We'll show you how to stop all the sleepless nights without cutting any corners or breaking any rules…
We'll take you through a tried-and-tested cash flow and credit control system and share with you the 13 proven ways to get cash into your business within 48 hours.
Step 5: Your Winning Team
Do you wish your staff could just do their job, without constant supervision or badgering from you?
Do they always seem to be waiting around for you to give them their next job, unable to use their own initiative?
Do you play sweeper, with your staff leaving you to solve all of the problems – no matter how busy you are?  Do they sometimes seem to cause MORE problem than they solve?
Or have you now got staff BUT seem to be making less money than you did WITHOUT them?
These are all very common problems for businesses, large and small. The good news is that these problems can be overcome.
We do this by following our Winning Team formula, which builds robust team processes that will get your team working on the key jobs and key problems without the need for your constant attention, supervision or management.
Step 6: The Auto-Pilot Business
Are there never enough hours in the day, with your to-do list getting longer and longer – no matter how hard you work?

Are you always reinventing the wheel, doing the same jobs over and over? 

Are your evenings and weekends usually spent at work or in the study, not at home enjoying your time with your family?
This situation is nearly always caused by a lack of effective business systems – meaning there is no real structure to how the business functions.
This leads to the business developing a life of its own, with the very real danger that the busier you get – because of more customers or more sales – the less able you are to cope, which will forever limit your ability to grow the business.
It doesn't have to be this way.  We'll show you how to implement what we call the Auto-Pilot Business, a process which allows your business to function operationally without you.
This process frees you up to focus on strategies endeavours, putting you firmly back in control of your business, with a structure that makes your business sustainable and scalable.
 How To Find Out More
If you would like to discuss anything you have read on this page or if you would like to discuss how we can help you and your business, then please get in touch.
You can do this by completing the form below (scroll down to the bottom of the page), calling us during office hours on 0191 378 0308 or sending an e-mail to switch@switchaccountants.co.uk
Our Business Building Approach